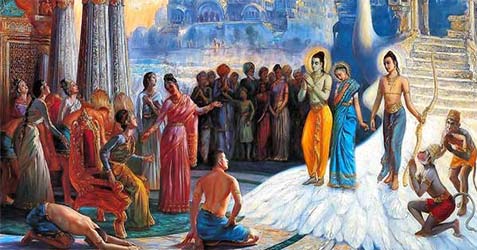 There are several popular legendary stories to explain the foundation of Diwali celebration.
Rama returns to Ayodhya
The fifteenth dark night of the month of Ashwin according to Hindu calendar is celebrated with great pomp and vigor by Hindus in India as well as Hindus living abroad. This is the day when in around 5000 B.C Lord Rama returned to Ayodhya. The entire kingdom of Ayodhya danced in happiness to get back their ideal King. This day is also known by the name of "Chopada-Puja".