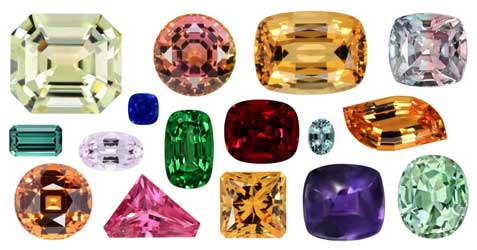 A gemstone or gem (also called a precious or semi-precious stone) is a piece of attractive mineral, which when cut and polished is used to make jewelry or other adornments.
Gemstones can enhance a particular energy that is needed. When properly worn, Gemstones creates a protective shield around the body, and it can blocks harmful rays. Ancient cultures thought that when anybody wears a gemstones it create a positive effects on the mind and body which is useful to the wearer. The wearer thus can modify the influence of the planet on him.

If the planet is weak and is also beneficial and auspicious in the Kundali, then wearing a perfect gemstone will enhance the power of that planet. It modifies the influence of the planet and the wearer can take a benefits of that stone.