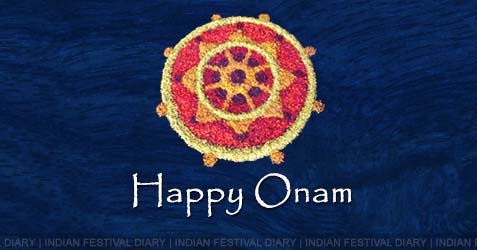 Onam Festival 2023
20 August 2023 (Sunday) - 31 August 2023 (Thursday)
Onam is an Hindu harvest festival celebrated in the state of Kerala. The festival includes a spectrum of cultural events. Drawing from Onam commemorates, Hindu mythology, King Mahabali and Vamana.
Onam is celebrated in the month of Chingam, the first month according to the Malayalam Calendar. The celebration is marked with the Malayalam New Year, are spread over ten days, and conclude with Thiruvonam. Sequentially, the ten days are known as Atham, Chithira, Chodhi, Vishakam, Anizham, Thriketa, Moolam, Pooradam, Uthradam & Thiruvonam.