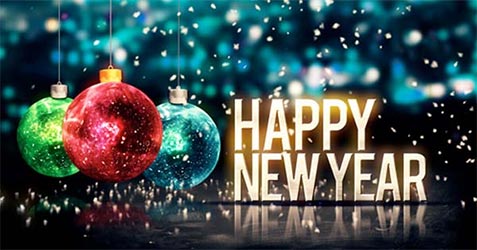 New Year's Day is one of the most popular occasions or festival observed in India on the first day of the New Year (January 1) according to the Gregorian calendar. New Year's Day is mainly celebrated by all the communities in India. People in India welcome this day with great pomp and show as they believed the coming year would bring them joy and happiness with some new dreams, wishes and goals to be accomplished and fulfilled.
The occasion mainly starts from the eve of 31st December with great enthusiasm. New Year has a special belief according to the people all over the world. The timings of the celebration vary from region to region as people use different calendars across the world due to the movement and position of the moon and sun.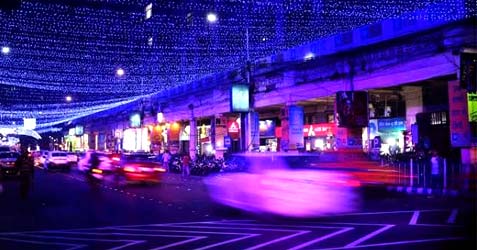 People in all parts of India off all ages come out with colorful dresses and organize special functions or events such as singing, dancing, picnic parties or else visit Movie Theatres, Night clubs, Restaurants for their enjoyment as they bid farewell to the passing year. There are events also organized by the media or reputed television channels for most of the day as lot of live concerts takes place in the cities of Kolkata, Mumbai, Delhi, Chennai, Bangalore and many more by the Bollywood stars and performers or celebrities for fun and entertainment. People gather in numbers to watch it live with their friends and families.
The moment New Year arrives at the stroke of 12 midnight people greet and wish each other by wishing "Happy New Year" to their loved ones and exchange messages, greetings, gifts to close ones as the New Year comes with many traditions associated with it. People light fire crackers at midnight to welcome this day in course of blessings, Luck and happiness in hope and wave goodbye to the passing year.
New Year's Day 2022 dates
| | | |
| --- | --- | --- |
| # | Festival Name | Date |
| 1 | New Year's Day | 01 January 2022 (Saturday) |