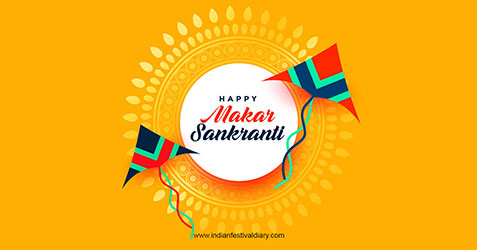 Makar Sankranti is a Hindu festival of harvest celebrated according to the Gregorian calendar and Hindu solar calendar Magh month (January) in all parts of India with various cultural forms. It is perhaps one of the most important and oldest festivals celebrated in India. On this day the time and length of the day and night remains equally long.
This festival also marks the transition of the sun Makara (Capricorn) into the zodiacal sign on its celestial path which indicates the beginning of spring or summer season in India every year on 14th or 15th January. People all over the country welcomes a new season of harvest and prosperity and usher in a season of agricultural progress. The movement of the sun from one domain to another signifies the word 'Sankranti' which means the movement of the sun is towards Makara.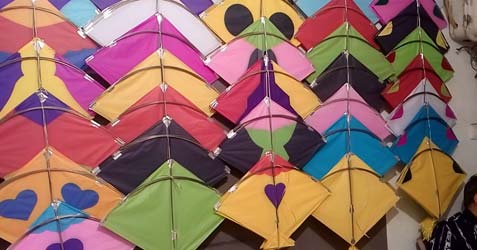 People make sweets and famous dishes in different regions to celebrate good harvest. People burn old items of the house in bon fires and replace them with new ones. Kite flying is one of the special and essential parts of Makar Sankranti especially, in North and North-West of India. (Delhi, Kanpur, Haryana etc).
Makar Sankranti is also known by different names in different regions and variety of traditions are witnessed as it is highly regarded by the Hindus from North to down South. It is called Poush Parbon in West Bengal, Pongal in Tamil Nadu, Sakraat in Bihar, Uttarayan in Gujarat, Lohri in Punjab and Makara Sankrant in Maharashtra. People from all parts of India welcome this festival with zeal and grandeur.
Makar Sankranti 2022 dates
| | | |
| --- | --- | --- |
| # | Festival Name | Date |
| 1 | Makar Sankranti | 14 January 2022 (Friday) |