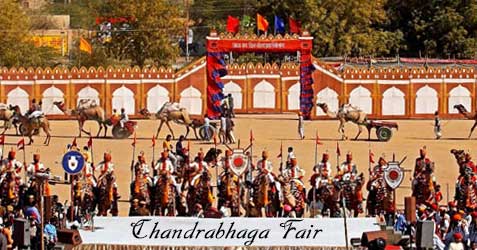 According to the Hindu calendar, Chandrabhaga Fair in Rajasthan is organized in the month of Kartik (October / November) welcomes thousands of participants & visitors from all over the nation.
Fair is held at Jhalrapatan, situated at a distance of almost about 6km from Jhalawar. To participate in this gala event, lots of pilgrims assemble on the banks of river Chandrabhaga during the fair.
The fair is named after the river Chrandrabhaga and is considered very sacred by the people of Rajasthan. Tourists travels far from their homes just to dip in the river as believed this will purify their souls.
Chandrabhaga Fair 2022 dates
| | | |
| --- | --- | --- |
| # | Festival Name | Date |
| 1 | Chandrabhaga Fair | 07 November 2022 (Monday) - 09 November 2022 (Wednesday) |