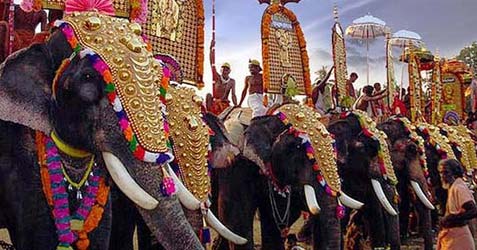 Adoor Gajamela 2023
22 January 2023 (Sunday) - 31 January 2023 (Tuesday)
Adoor Gajamela is a famous elephant fair festival of Kerala where the word 'Gaja' means Elephant and mela means Fair.
The festival is elebrated at the Sree Parthasarathy Temple of Pathanamthitta district of Kerala. The temple is dedicated to Lord Krishna, who is also known as Parthasarathy in that region.